Content Marketing Agency Service in Japan
We specialize in creating quality B2B content for our clients. We have the experience and know-how to help you create great blog articles that will get your business noticed by your potential customers and target audience.
Why choose our service
Content marketing agencies in Japan have a deep understanding of the Japanese market and the nuances of Japanese culture. We can help you create content that resonates with your target audience and achieves your marketing goals.
We have the resources to create high-quality content on a consistent basis. We have a team of writers, editors, designers, and strategists who can help you develop and execute a successful content marketing campaign.
Content marketing agencies like Submarine, have the expertise and the right process unique to Japan to distribute your content to your target audience.
Ideal for those —
Are not seeing an improvement in website traffic from search engines and are struggling to increase the number of high-quality leads and website visitors.
Understand the challenges of their website and traffic acquisition through content, but are unsure how to improve them.
Are creating or redesigning their website and want to review effective contents for their business.
Do not know how to identify the search terms that they should be targeting in Japan.
Are looking for a partner to help them with their owned media operations.
Are looking for an Content Marketing Agency with marketing expertise.
To attract high-quality leads and visitors who are likely to purchase, it is important to increase the number of visitors to your website through search engines. At Submarine, we support keyword research and page copywriting that will consistently attract qualified leads your target landing pages.
Why work with Submarine
01
Experienced
Submarine has a wealth of experience and a proven process in generating content in Japan.
02
Data-Driven
Submarine uses quantitative metrics and data analysis to ensure that published articles are comprehensive and informative.
03
Proposal
Submarine helps you produce the minimum number of articles necessary, rather than recommending excessive number of pages to write and launch.
Service
Our approach
SEO Optimized content creation where search volume is not the goal
Submarine does not believe that you should necessarily target keywords with high search volume. We first listen to the client's business challenges and target audience, then assess the status of competitor sites and the benefits to be gained from the targeted keywords, and select "meaningful" keywords that match the client's objectives from a marketing perspective.
Analyze existing and pre-release content
Submarine's content marketing approach encourages planning before design. We use enterprise grade tools to analyze all the content of your articles to determine whether they meet the interests and search intent of your users. We design a unique page structure and amount of information that clearly differentiates your site from your competitors' sites, while ensuring that the content performance is supported by data.
Consistent writing for content enrichment based on analytics
We use data to understand what people are looking for when they search for information online. Then, we write articles that have all the information people need in a way that is easy to read and understand. We don't just rely on the writer's skills, we use data to make sure our articles are accurate and helpful.
Continuous assessment and optimization of the page content
After we publish a web page, we check it again two or three times, every two or three weeks. We use a tool to compare our page to other pages on the same topic. We make sure our page is the best it can be by fixing any problems, changing the way the page is organized, and changing the title. We do this so that our page is more likely to show up at the top of search results.
Our process
Kick-off meeting : Organize business issues and target keywords, assess existing content, and set more specific and narrowly-numbered targets. Even if there are multiple markets to be addressed, we carefully prioritize and select targets in order to achieve results with two or three keywords first.
We conduct research on the top sites for the keywords we have determined and design a headline structure based on the information needs of users. Before writing the text, we discuss with the client to align on the page structure. We also discuss with the client the guidelines for the number of words, style, and other requirements.
We write, proofread, and revise the article according to the agreed page outlines. Before publishing the content live, the drafted content is subjected to data analysis to quantitatively determine whether the content meets certain standards. If we determine that additional content should be added, we will review the content by consulting with the editor to ensure that there are no contextual issues. When a certain level of content has been achieved, we will publish the page live.
Brush up after the page is published: After the page is published, we will review the draft multiple times at 2-3 week intervals. User needs and the information that search engines value are constantly evolving. To maintain a high level of content that exceeds that of competing sites, we will add information that is included in the top-ranked websites and information that is likely to be valued in the future.
Main services we offer
Drafting and copy writing based on data analysis
In addition to basic writing, proofreading (visually and with tools to check and correct typos and omissions), and editing, we also use analysis tools to measure the richness of the content of article drafts. We compare the level of content with that of top competitor sites, identify missing information, and create articles that accurately respond to the user's search intent and apparent and latent information needs.
Table of contents and outlines design based on data analysis
We design the title, headline tagline, and order of the content to accurately incorporate the important content identified by the analysis tool. We will pre-process the writing process to ensure both readability and richness of the drafted content.
Data analysis to enhance and scale your content
Data analysis is conducted multiple times during the writing process. We work steadily and thoroughly to improve the content from the perspectives of whether there are any omissions of content or collocations from the top sites, and whether the manuscript contains original content to avoid excessive similarity.
Post-release data analysis and article brush-up
Even after the content is delivered and the Web page is released, we continue to enhance the content. We will brush up pages by adding information that was not available at the time of article release, or by adding information based on competitor websites and market trends.
What we offer as an option
Rewriting and audit existing pages
For clients who only want to brush up existing pages, we will assess the published Web URLs and content briefs, conduct a content analysis, and present a proposal for adding and revising the content.
Keyword research and markets to be addressed
In many cases, there are promising search terms that should be addressed in addition to the keywords already recognized by the client. We support the selection of promising markets by understanding the keywords that competing sites are using and discovering new keyword groups that are analogous to the keywords.
Audit the number of articles that need to be produced to achieve client's goal
No matter how much your budget is, it will not be enough if you keep writing articles for every keyword that has a high search volume. Submarine supports the identification of promising search keywords in which you can show your strength and differentiate in the target market, and estimates the number of articles needed to address those keywords.
Design the optimal site structure for the target market
There are two main ways to approach content marketing that performs well for SEO. The first way is to create a single article that is optimized for a specific keyword or phrase. The second way is to release multiple articles that are optimized for different keywords or phrases.
Estimation of market share and growth in the countermeasure market
The goal of content marketing is not simply to obtain traffic to the website. It is to increase relevant traffic by reaching your target audience who are likely to find your content, engage, and convert. Submarine can help you establish the right content marketing strategy that performs well by estimating the current market share and growth potential of based on SEO's best practices.
Service Plans and Pricing
Lite Plan
Article drafts for predetermined keywords + post-release rewrites
From 200,000 yen per article
Recommended for those who:
You already have a clear idea of the keywords you want to use, and have prepared a draft of the title and headline.
You have a clear idea of what you want to write about, but you want to make sure that the content is not too much or too little from an SEO perspective.
You do not have the human resources to mass-produce high-quality articles, so you would like to outsource some of the writing.
If you have an idea of what you want to write about and have already drafted the article, but are concerned about the process of making it SEO-optimized, this is the service for you.
For companies that find it difficult to consistently publish articles and improve the quality of their articles with only their in-house team and staff.
Pro Plan
Selection of keywords + 1 article draft and rewrite
From 300,000 yen per article
Recommended for those who:
You know the keywords you want to write about, but you're not sure what headline to use.
You would like to receive writing support while also gaining a better understanding of the SEO process.
You have a landing pages that you want to make sure attracts customers.
Recommended for companies that are new to SEO and want to get started.
We can handle drafting from scratch, including target keyword selection based on search market research and headline design.
Growth Plan
Select keywords + produce 5 articles
From 1,500,000 yen
Recommended for those who:
Have multiple keywords under consideration, but are unsure which to start with
You feel the need for SEO, but do not know how to select the right market
Want to outsource consulting based on business issues
By carefully selecting your target audience, you can attract potential customers and generate new opportunities, even in fields with low search volume.
We recommend this service to those who are looking for comprehensive support from the formulation of targeting strategies and planning direction, all the way to article writing.
Steps to get started
Download

Company Brochure

Please download our company brochure

here

to learn more about Submarine and how we can help you consider applying for our services. We hope you will find it useful in gathering information before contacting us.

If you would like to discuss details, or if you would like to know more about our services, or if you would like to know more about the cost, please contact Submarine using

this form.

We will respond to your as soon as possible.

We will hold an online meeting to hear and discuss your needs. While discussing your business needs, we will provide a plan, proposal, and estimate that we can present to you.

We will prepare and send you a quote after our discovery call. Upon request, we are also available for meetings to explain the contents of the proposal.

Agreement

Finalize Contract

If you wish to move forward, we will complete the non-disclosure agreement, and contract. Once the contracts are signed, we will hold a kick-off meeting for production.

After the kick-off meeting, we will create a roadmap for implementing the support, adjust the schedule, and begin production. The timeline and milestones will vary depending on the service provided, but we will provide regular updates on the project's progress. You can rest assured that you will receive the support you need, even if this is your first time working with us.
Case Study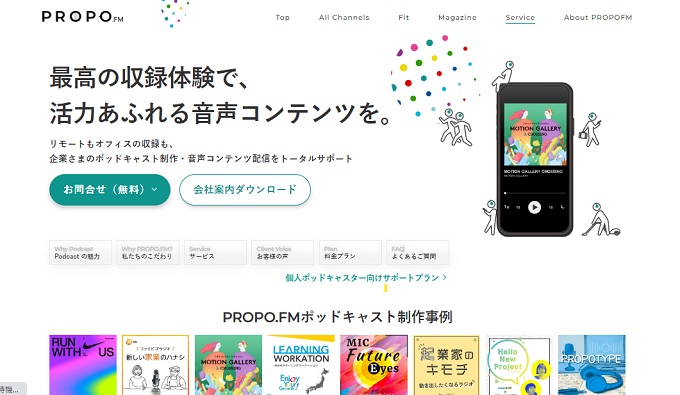 Our business
Services Provided: B2B Lead Generation Support, SEO Copy Writing Support
Through our podcast production business, "PROPO.FM", we aimed to generate leads by optimizing the search keyword "podcast production company". We successfully achieved the number one spot in the search results, which led to a tenfold increase in brochure downloads and business discussions.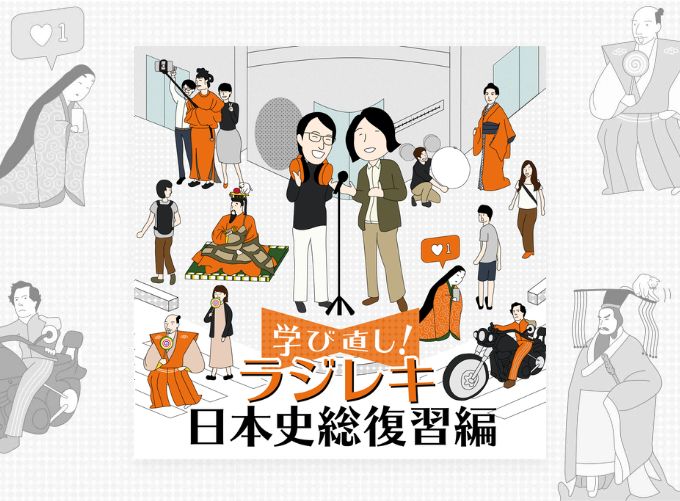 Our business
Services Provided: SEO Copy Writing Support
We conducted SEO strategies for the search keyword "Relearning Japanese History", improving the search ranking of the special page for the podcast "Rajireki" to the 2nd position. The weekly increase in the number of registered members for our website also grew seven-fold compared to before the implementation of the strategies.
FAQ
Q

What is the onboarding process like?

A

Typically, in the first week, we'll have a kick-off meeting, strategy meeting, review your existing content, perform necessary research that pertains to the service we contracted with. Once we gained access and reviewed the existing content we'll move forward to our initial research. Then depending on the service we contracted with you, we'll start localizing the content, writing articles, syndicating content to start acquiring leads.
Q

Who on my team needs to be involved?

A

At least on main contact who is involved in marketing for Japan market. If you don't have a team member in Japan, we'll work with the person in charge preferable in Japan time zone.
Q

What tools do I need to have?

A

For content writing, we'll work with the format and process you prefer. Common softwares involved are Google Drive, MS Word, WordPress, PDF files, etc.
Q

What is the monthly minimum client cost?

A

Please see the Service Plans and Pricing section.
Q

Do you guarantee certain number of leads?

A

We do not guarantee lead volume. Every company has different customer profile, marketing budget, business goals, and cost performance targets. We'll work with you to build inbound marketing strategy that works with your business goal.
Q

Do you work with clients in English or Japanese?

A

We prefer working in Japanese in order to align from local standards close to the market we're executing the project. However, we can work with English and deploy in Japanese, not a problem.
Q

What do we need to provide?

A

Successful inbound marketing to drive leads has high dependencies on the content you have. We'd like to review your existing content ranging from ebooks, white papers, website or blog, and email. If you don't have the content in Japanese, we'll work with you to localize it and work towards a successful inbound marketing strategy that generates leads.
Q

How soon can I see results from working you?

A

Our average turn around for an article (1000 word) is about 1 week. The length of turn around time will vary by the length of the content and the level of expertise required to generate the content.