Marketing Analytics and Business Intelligence Service in Japan
If you're looking for marketing services, our team at Submarine is here to solve your problems. We are a group of experts with experience in data and business intelligence that can help you find the insights necessary to succeed.
Our expertise ranges from data wrangling, data visualization, analytics, and dashboard creation.
Whether it's understanding how your digital marketing campaigns affect sales or understanding what customers want from your product line, we have the expertise to help you get there. Contact us today for more information on our services!
Our Approach
Review marketing technology stack and data infrastructure to identify any gaps or inaccuracy with tracking.
To better serve our clients, we have made it a priority to be knowledgeable on the ETL technologies and processes they use.
Design of measures, results, indicators, and KPIs according to client's marketing and business needs.
Marketing analytics is no longer just about clicks, page views and conversion rates. We will also work with client's CRM and customer data on top of user behavior data.
We will write custom queries (SQL), and we will turn your data into something more meaningful.
Using a leading BI tool, we will work on data visualization to help our client understand their marketing performance and results.
Deliverables
Analysis of client current state and deliver our documented analysis and requirements to help clients achieve their Business Intelligence needs.
Implement ETL capabilities for clients and work with necessary key stake holders to deliver automated ETL process for marketing tech stacks.
Leverage client data warehouse and data mart to build custom queries.
Build ad hoc reports using modern BI tools (Tableau or Data Studio).
Build dashboards using modern BI tools like Tableau or Data Studio.
FAQ
What is the typical duration to complete a BI project?
Depending on the business need and availability of the data, a BI project can take from a week to few months. But in case of business need, we are happy to work with our clients over the term that suits the client's needs, and provide "on-demand" business intelligence whenever they need it.
What BI tools do you work with?
We have experience working with Tableau, Data Studio, Datorama, and Looker.
Are you able to implement a ETL solution for us?
Yes, we can support implementing tools like FiveTran, Stitch, Matillion, Xplenty, etc. Please note, client will own the relationship and contract with the technology vendor.
Do you provide on going support in a form of a retainer?
Yes, we'll be happy to work with you on an ongoing basis, and that could mean a monthly analytics support, dashboard maintenance, etc.
What is the difference between reporting and analytics?
We think of reporting as showing what is happening with your digital marketing campaigns. Analytics tells more of a story, explaining why things are happening through data and information. Our reports translate this data into actionable insights to drive results for you while our analytics offers recommendations on how to optimize performance based on the raw numbers in front of us today so that they can grow tomorrow.
How does your team communicate with us and how often?
Your Account Lead will serve as the main point of contact and head of strategy. We offer multiple forms of ongoing communication including phone calls, email, project management platforms (Trello, Asana, or JIRA), and team collaboration tools like Slack .
Each week, we'll touch base with your team to plan out the upcoming weeks and month. You can expect monthly meetings and an occasional deep dive where you'll be able to discuss opportunities for growth in detail.
How is account management structured?
We are an extension of your company.
Your Submarine team will be structured based on the size and complexity of the program. Every client is provided with an Account Lead with a team of specialists and analytics engineers. Our teams work with fewer client accounts than typical digital agencies so that you benefit from strategic focus and more time spent working on your business.
Use Cases
Healthcare consultancy has cut their client reporting time by 75%.
Client: IDO, LLC
About Our Client: IDO, LLC. offers consulting services based on the three pillars of consulting, education and training, and mental health care to meet the individual needs and challenges of medical and nursing care facilities.
Client business needs
Dozens of client-facing reports were manually generated by an employee using excel spreadsheets and needed to move out of that mundane work.
The business logic and know-how to create client reports were siloed and were dependent on a few employees.
Manually generated reports were converted to a PDF and sent out by email. IDO needed a centralized dashboard for clients to access the performance metrics.
Submarine's solution
Documented all the measures, dimensions, and business logic to make sure client report generation did not depend on few employees.
Using Tableau Prep, Submarine built data pre workflows that processed CSV files from a share drive. Tableau Data Prep allowed all the complicated logic to clean messy input files.
With Tableau, Submarine build client facing reports in Tableau for IDO so the analyst can easily generate and update dashboards for their clients.
Results
Client has saved over 75% of hours spent building weekly reports.
All the reporting rules and business logic are now documented and managed within a Tableau.
Example Work
Tableau Dashboard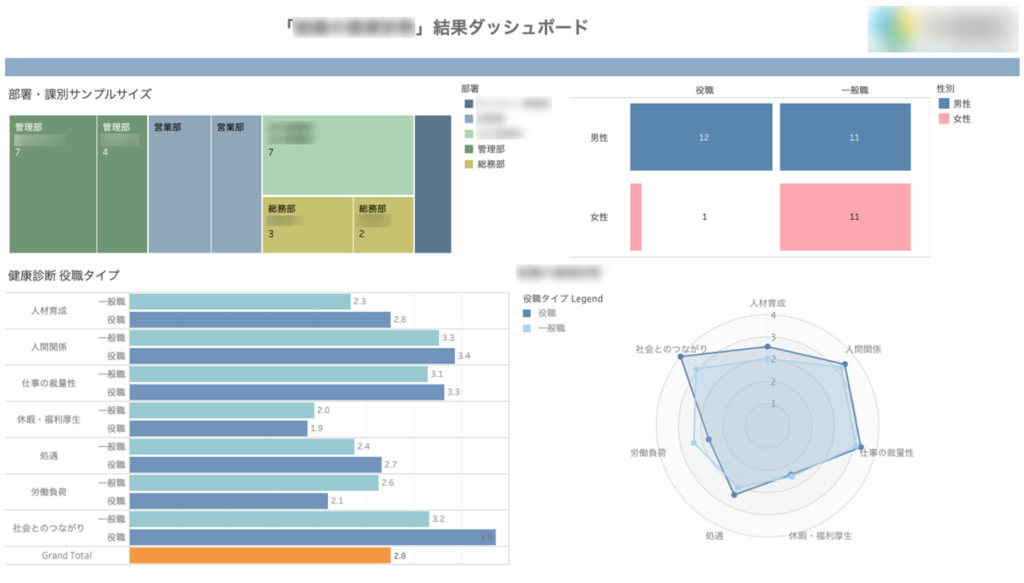 Data Flow built with Tableau Prep Builder