Podcast Agency Service in Japan
PROPO.FM is a Full-Service Podcast Agency Service and Platform by Submarine
Japan's top podcast agency, Submarine's PROP.FM is a full-service production service that supports creators with vital voice content and connections to monetization of their projects through advertising on the show or outsource sponsorship deals.
From conception all the way down to distribution, our services cover it for your needs in audio storytelling!
Podcast Production
Pre-production and Post-production work, ranging from recording, sound editing, uploading podcast audio to hosting site, and generate transcripts.
Podcast Booking
We work with our podcaster clients and their potential guests to fill up interview queues. At Submarine, we offer creators with identifying guests who align with their show's subject matter, scheduling relevant guests, guests follow up, and building up client's professional podcast network.
Podcast Creative
We help our clients with content planning, show branding, and post-production. That includes:
Audio branding
Podcast series planning
Sound mixing and editing
Recorded intros and outros
Storyboarding assistance
Talent sourcing for hosts
Scripting
Uploading podcast audio to your podcast hosting platform
Podcast Advertising
We match advertisers with podcast shows that align with their brands. The service would include:
Identifying podcasts whose audiences match client's ideal buyers, Podcast networking, Campaign planning, Professional ad recording, Ad scripting, and metrics.
Podcast Shows We Produced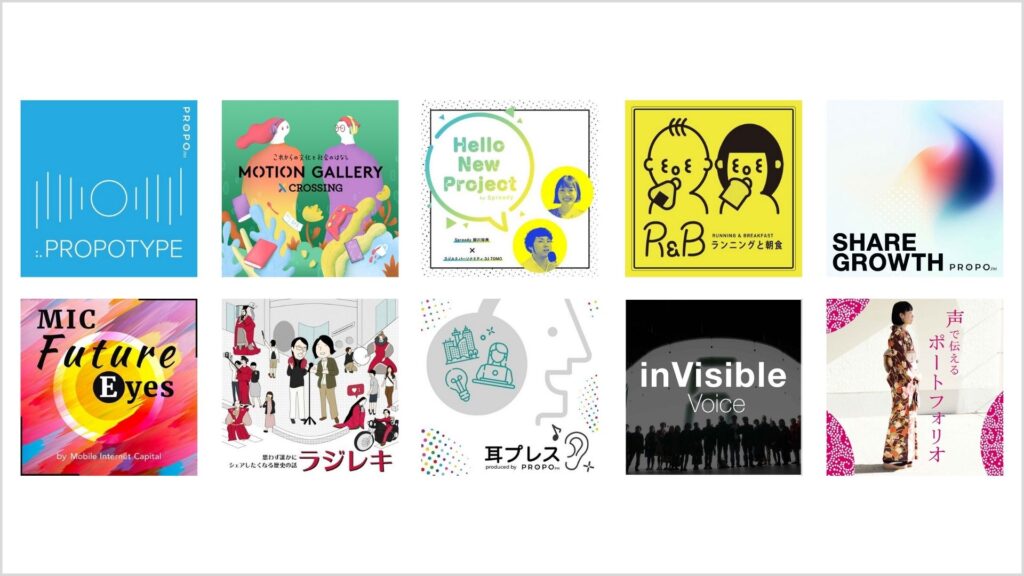 Use Cases
Launched a podcast show "Bara-Talk", produced 66 episodes, and increased site traffic!
Client: Datascientist Inc.
About Our Client: A marketing technology and consulting company that develops the SEO keyword tool "KWTOOL" and analyzes the content strength and future trends of each company's website.
Client business needs
Explore new means of communication using podcast.
The ease of creating thought leadership content and continue to communicate with audience.
Transcribe the audio to text and reach new prospects through search engines.
Submarine's PROPO.FM solution
Produced 66 podcast episodes in 1.5 years
Recorded, edited, and publish podcast episodes. Program site and episode details are hosted by PROPO.FM.
Created 40 pieces of textual content. Transcribed each podcast episode and published the content on PROP.FM.
Results
In less than a year, the program page received more than 70,000 impressions on Google Search.
Average CTR increased over 3.0%.
Even after the program ended, traffic to the podcast program page continued to increase. The podcast episode pages in particular contributed to drive more traffic over time through long tail keywords.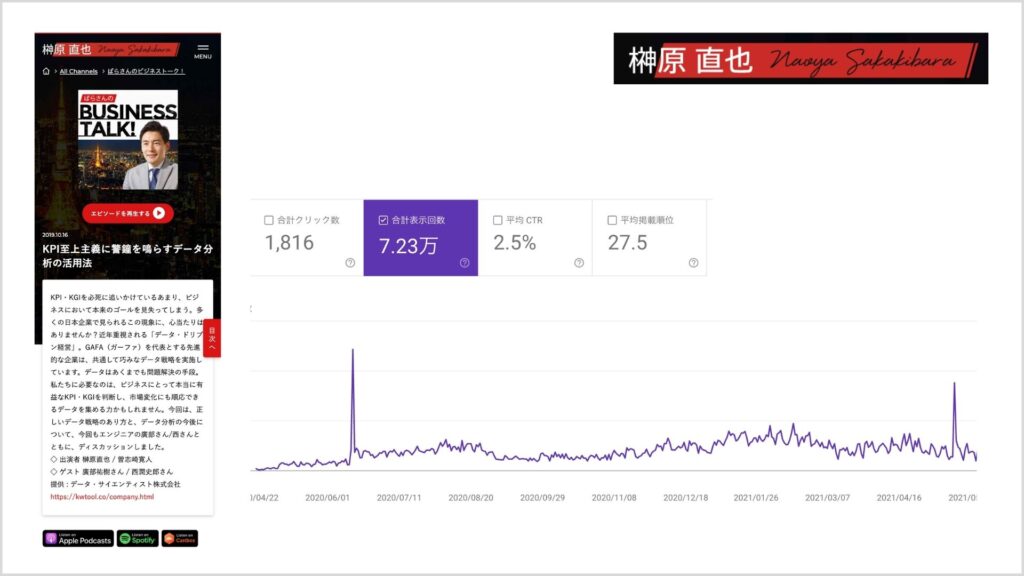 Produced three history-related podcast shows, "RadiReki," with over 550 episodes averaging over 2,500 views a day!
Client business needs
Reach audience who are interested in learning about world history.
Engage audience through host's deep knowledge regarding world history and deep dive into the history many text books don't cover.
Explore podcast as a content distribution channel and engage audience through audio.
Submarine's PROPO.FM solution
Produced 3 RadiReki podcast shows
Created over 550 episodes and publish the content through PROPO.FM
Results
Accumulated 1,700 listeners in less than 1 year.
Averaged over 2,500 plays per day.
Google SEO ranking, obtained 1st position on the target keyword.